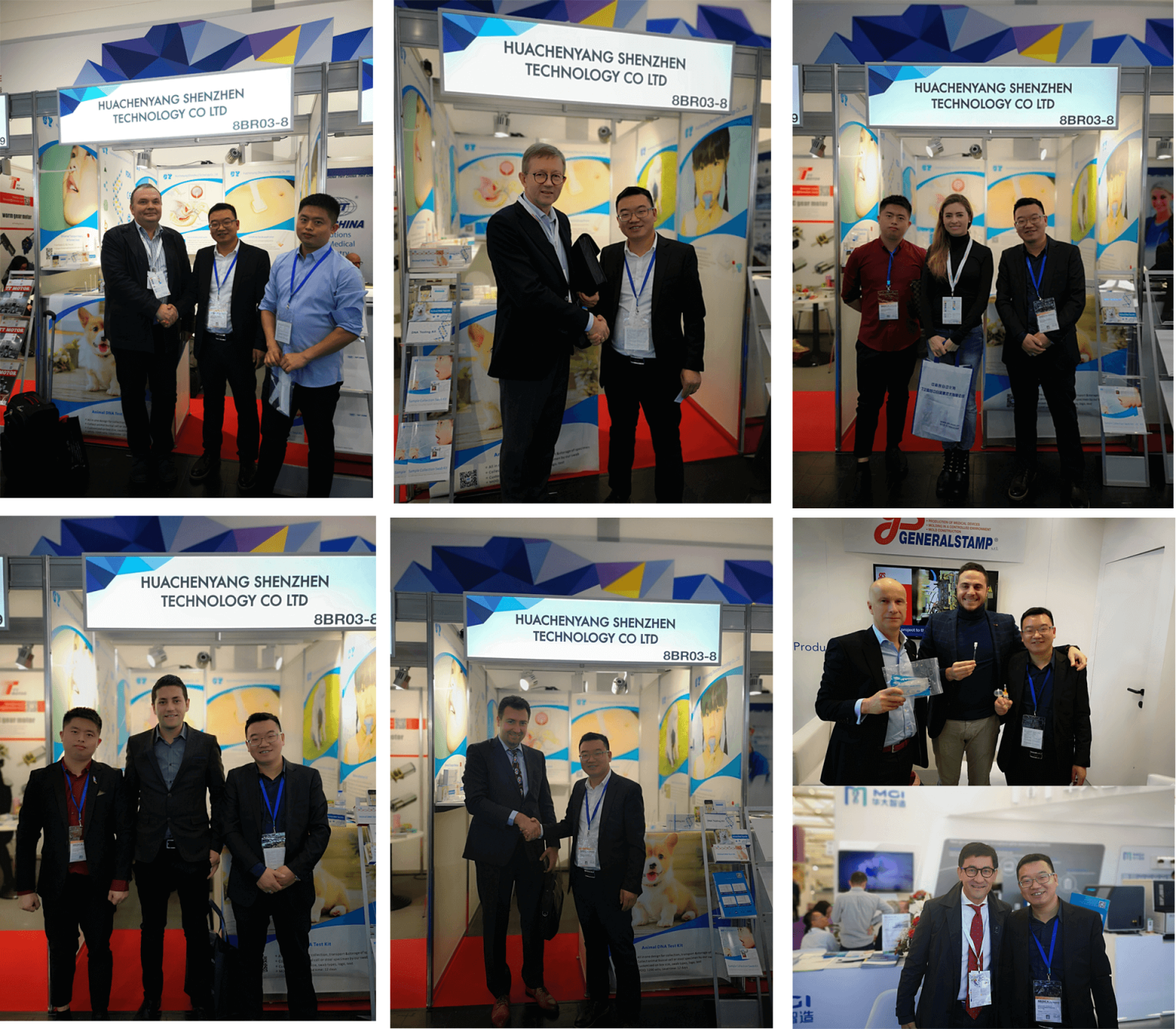 Established in 2008, Huachenyang (Shenzhen) Technology Co., Ltd (hereinafter referred to as HCY), is a leading manufacturer of medical consumables in medical swab, sample collection kit, viral transport medium, DNA test kit, etc. Our products are largely supplying to hospitals, medical institutions, labs at home and abroad.
From Aug. 2013, CE rewarded;
From Dec. 2014, FDAapproved (the first FDA certified Chinese factory)
In 2016, GMP factory with Class 100,000 clean rooms & Lab built;
In Jan. 2018, New Free Sale Certificate issued.
We work for the best clients
Huachenyang's sampling swabs and virus sampling tubes have long served hospitals, centers for Disease Control and diagnosis, inspection and quarantine, and the production capacity of swabs can supply millions every day. The flocking swab automatic production line has reliable quality and the products have passed the ISO13485 quality system